WICK BUILDING DETAILS
| Wick Manufacturing Features | Wick Special Options |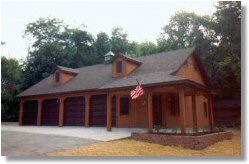 Wick Buildings is one of a very few pre-engineered wood frame building companies today that can offer you a great variety of features that are manufactured by Wick Buildings. By doing so Wick maintains the quality control that assures you a truly high quality building.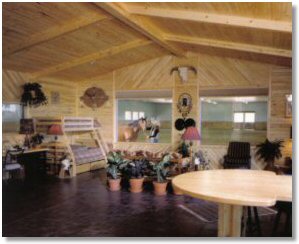 Wick Buildings roll forms the steel on your building to assure the quality steel. Many years of research and testing has resulted in a product of top quality when it comes to steel covering on your building. Wick Buildings also roll forms trim, has In house factory laminated columns, and the trusses are all designed and manufactured In house by Wick Buildings to assure quality.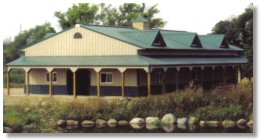 Your Wick Building will be constructed to the highest standards in the industry, which includes steel roof and wall siding installed with screws rather than nails to ensure the best and tightest fit possible.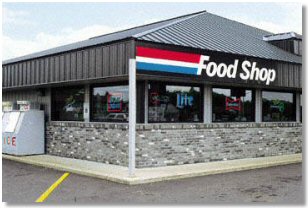 Wick Buildings has several color choices of steel and trim to match in any combination that you may desire. The features that Wick Buildings offer are "second to none" in the industry.

Wick Buildings also features a great variety of products to enhance your building. Path Construction, Inc. can cover these features with you to determine your individual needs.