OUR SERVICES
For More Info, Click on the Below Links:
CHURCH BUILDINGS




Cross of Glory, right, is designed for use all week. Many of the areas serve multiple purposes. This beautiful structure has numerous stone elements including wainscott and pillars and corner accents. It also features Wick's durable standing seam roof.

If you are looking to build a new church or expand your existing church by adding additional space, look to Wick Buildings and your local Wick builder to help you plan and construct your needs. Wick Buildings has many different design specifications in its file and a complete professional engineering and design staff to help you determine what would be best for your needs. Be selective when choosing a buildings supplier and construction contractor to assure that you are receiving the experience and reliable design and construction ability that is needed to build your new church or addition to your existing church.





Path Construction, Inc.
321 Novak Road, Unit A-2
Lisbon, Iowa 52253
1-800-737-2480
319-560-2290
pathconstinc@southslope.net

Copyright © 2006 - 2012 by Path Construction, Inc.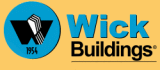 HOMES & BUILDINGS
Commercial / Business Buildings
Suburban Shelters & Urban Garages

"We were impressed with the speed and quality of the building crew. We could not have asked for any better. The building materials were excellent, especially the ease of opening and closing the sliding doors."
- Merlyn & Eugene Schocker
"Matt Path and his crew were unbelievable. Building was up and concrete slab layed in one week with two days of rain! (And not much daylight in November!)" - John Gillenwater