HORSE & EQUESTRIAN BUILDINGS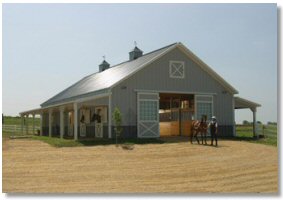 Browse through these photographs to see the versatility Wick Buildings brings to every project. When you choose the Wick Buildings team, you'll have a building partner with the corporate strength and local expertise to create a building to meet all your needs. Wick Buildings is known for the superior quality and durability that you demand. Our team of professional engineers take pride in looking afterevery detail of your project. With Wick Buildings, you can be sure your building design will be functional and safe for you and your horses. Plus, your building will have the beautiful one-of-a kind image you desire. And to further insure your satisfaction, every Wick building is backed with industry-leading warranties.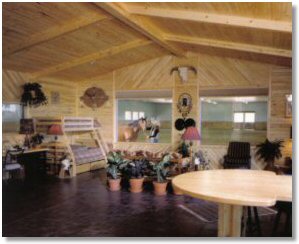 Every horse is different. So is every horse owner. That is why Wick Buildings offers so many choices for your horse facility. Path Construction, Inc. will help you select the exact building materials and options, including the color, design and size you want to reflect your personal style and individual needs, while keeping in mind the safety and comfort of your horses. Few projects compare with the complexity of building an equestrian facility. Many combine living quarters, indoor riding arenas, turn outs and stables. Wick Buildings has a long and proven record of success with horse lovers all across the country.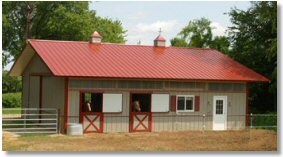 Wick Buildings, together with Path Construction, Inc., will help you design a horse facility to fit your specific needs from the smallest hobby farm to the most sophisticated training and riding complex you can imagine. Each Wick building is designed to be versatile with each space adaptable to the task at hand. Wick buildings are built to withstand the elements, the passing of time or the explosive kick of an angry mare.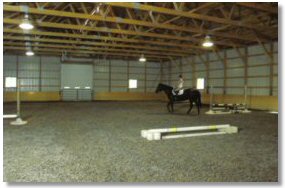 When it comes to designing a perfect indoor riding arena the first thought you may have is space. The second may be space and third may also be space! That's why Wick Buildings' standard design for unobstructed clearspan is up to 90 feet and can accommodate 100 feet with proper engineering. Once the size is determined, Path Construction, Inc. can help you with a number of choices, such as the type of insulation you'll need, a lined or unlined interior, your lighting requirements including ridge or eave lights for natural lighting. Other options include straight or slanted leg guards and the type of footing you want - sand, wood chips, rubber or a blend. Talk with Path Construction, Inc. to learn all about the exciting options and accessories available.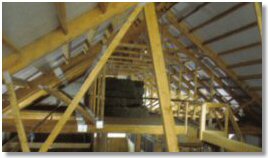 This is where form meets function. Wick Buildings recently launched the new Attic Truss Series. An Attic Truss Building offers you endless design options. With their steeper roof pitches, these great looking buildings blend well with today's architectural styles.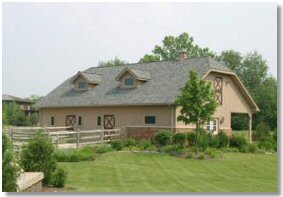 This innovative design offers you additional space to use for living quarters, hay decks, office space or storage of any kind, all without increasing the base size of the building. For many people these building are "just the right size!"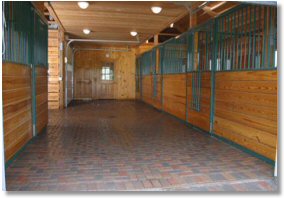 Wick horse buildings offer numerous design features including walk-in doors, sliding doors, windows, ventilation systems, eave lights, hay and feed storage, tack rooms and more. Wick's in-house engineering staff will work with you hand-in-hand to develop the perfect design to fit your specific needs.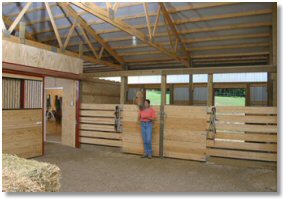 Wick's exclusive, computer-designed super trusses, pressure-treated columns and screw-fastened roof and siding panels ensure that your building will stand up to the toughest weather conditions...and the most aggressive horses. An in-house shipping department and Wick construction crew assure you of a timely delivery and painless completion of your project.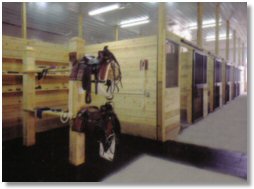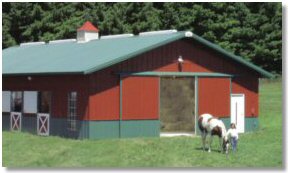 Path Construction, Inc.
321 Novak Road, Unit A-2
Lisbon, Iowa 52253
1-800-737-2480
319-560-2290
pathconstinc@southslope.net
Copyright © 2006 - 2012 by Path Construction, Inc.