COUNTRYAIRE & COUNTRY GENTLEMAN BUILDINGS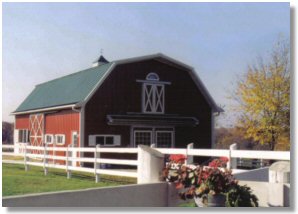 When form meets function at Wick Buildings, the result is Wick Buildings Countryaire and Country Gentleman. Our premier line of storage and utility buildings combine the quality and craftsmanship we've been building for nearly 50 years, along with the architectural and design excellence you demand. Your new building can be as basic or as elaborate as you desire. Your builder will work directly with our design and engineering department to create a building that will suit your needs and complement your existing site.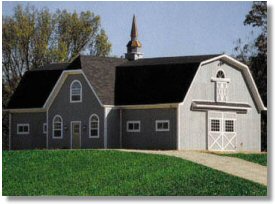 The Countryaire and Country Gentleman are buildings you will be proud of for years to come. Besides their architectural beauty, our buildings carry a 50-year warranty on the structural columns against decay and insect damage, and the steel panels carry a 25-year warranty not to peel, crack, check, fade or blister.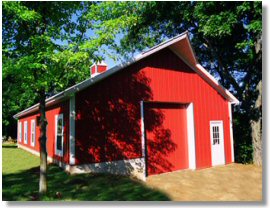 Beauty and versatility are key when it comes to the design of these extraordinary buildings. From housing horses, industrial or recreational vehicle storage or specialty buildings, the Countryaire and Country Gentleman line of buildings are guaranteed to satisfy. The Countryaire and Country Gentleman buildings are as versatile as they are beautiful. From basic to elaborate, these buildings combine aesthetics and function to create a design that is uniquely yours.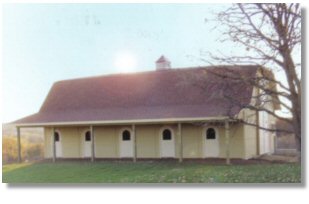 The modified gambrel roof can complement any architectural style, and adds a visual appeal to your entire complex. Wick Buildings can be insulated for year-round comfort. Our 2" X 4" or 2" X 6" studwall designs are well suited for any Wick building that requires sidewall insulation and interior liners. Studwall construction is also used with concrete foundations.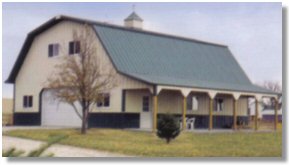 Wick Buildings offers flushwall buildings with the same insulation and liner options to increase your selection still further. The choices of color for your siding and roofing are endless. With Path Construction, Inc.'s help, you can select the colors that are appropriate for your site.